The Journey To The Land Of The Rising Sun
We had Japan on our travel list for a very long time and in 2015 we were finally able to tick it off the wish list. Leaving from Australia, we were in for a long flight but thankfully not as long as others I have experienced like the one from Sydney to Los Angeles. I'm a light sleeper so find it near impossible to fall asleep on the plane due to the loud engine noise, fellow passengers, and the drinks and food cart moving up and down the aisles. I really need to invest in some good noise-canceling headphones for my next overseas trip. I thought having a couple of shots of Japanese sake prior to boarding the flight would get me a bit tired and relaxed so I could doze off for a few hours but that didn't do the trick.
We started our overseas trip from Adelaide, South Australia up to Cairns in Queensland, Australia. From there, we made the long flight to Narita airport in Tokyo, Japan. To our surprise, the airport didn't feel as busy as I had envisioned, but this was definitely a good thing as the last thing you want to deal with after a long flight is pushing through crowds of people to find your luggage and navigate your way through the corridors. One of the first things I did once reaching the airport is what any geek would do and that's test the WiFi speed that was available from the free wireless hotspots. To no surprise, I was getting a better speed at the airport that has an insane amount of customers using compared to the average internet connection that we have to suffer in Australia with.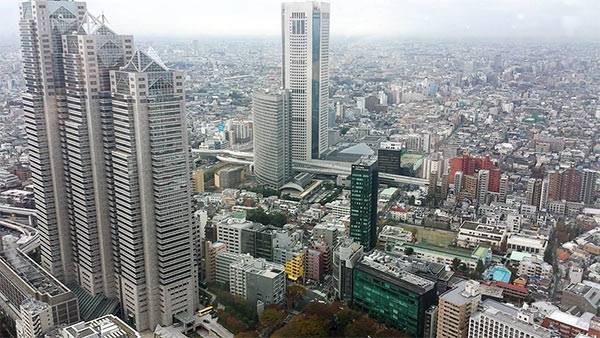 We had pre-booked a shuttle bus (or also referred to as Highway buses (kōsoku bus) that would be picking us up from Narita airport and then taking us to our first hotel in Shinjuku, Tokyo. Shinjuku is a huge entertainment and shopping district in Tokyo, Japan and is absolutely amazing to walk through at night due to the buildings being lit up like Christmas and it brought back memories of my trip to Las Vegas, Nevada. One of the main attractions that people go to in Shinjuku, and was the first stop on our list, was the Tokyo Metropolitan Government Office. It offers a free observation viewing area on the 45th floor where you can get a great view of the city of Tokyo. There is also a small gift shop where you can pick up some souvenirs and café too if you need your morning coffee. By far one of my favourite locations was the Yodobashi Camera stores. If you like technology and gadgets, these are an absolute paradise where you can easily spend hours browsing in. They sell DSLR cameras, headphones, video games, car model kits, travel suitcases, clothes, health and beauty products, just about anything really. There are multiple floors in these buildings which are divided into different categories and if you're like me, you'll spend hours here and get quite the workout scoping out every level.
Navigating through Japan
One daunting part of our trip was tackling the Japan train system with their scary maps and endless maze of corridors. Thankfully I think we only got lost and confused once or twice which isn't too bad considering the group of us (4) all only knew a handful of Japanese words to get by. There are a few useful apps on both the Apple store and the Google PlayStore that can make things a bit easier for Western travelers. Tokyosubway for Android was the main one I was using and also Google Translate will come in handy constantly when you're met with katakana characters that you have no idea about. The trains were all extremely clean and all the passengers remained quiet and respectful of others. Something that is extremely rare to find when using public transport in Australia. The public transport system in Japan has got the reputation of being very efficient and always on time and I would definitely agree with that. Only one night during our whole 2-week trip we experienced a big delay but that was due to a serious mechanical fault. The stations always have vending machines and there's usually a few small stores where you can quickly grab a drink or snack before your trip.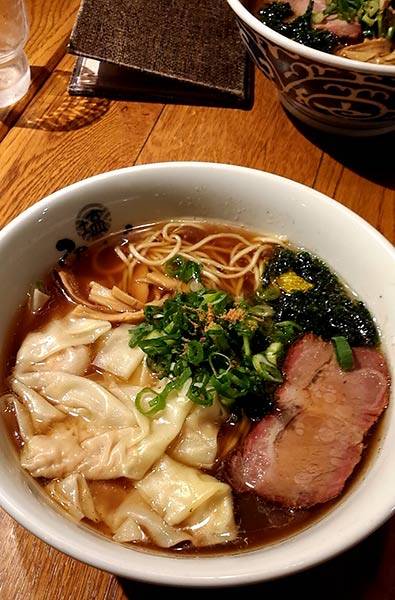 The vending machines were another one of my favourite parts of Japan. Compared to what we pay for drinks and food in Australia, the prices were extremely good, alcohol is very affordable due to the fact it isn't taxed like it is back in my home country. There's also no open bottle law so you can walk down the street drinking a beer and you won't face any hassle. So during our trip, I made sure to buy different types of drinks when I was at a convenience store like Family Mart or Lawsons, or just a vending machine down a side street. One thing to keep in mind when visiting Japan is that few stores accept credit cards, so always keep notes and coins on you for purchases. This is something that I had to force myself to get into the habit of as I'm always one to use cards wherever I go and never carry cash. The currency does take a bit of getting used to given the really high amounts that are given to items that we would consider cheap. So a 120yen drink sounds expensive, but it's really only a dollar in Australian terms (give or take a tiny bit depending on the current exchange rate.) The coffees that you find in the vending machines were great, nice and warm and at a perfect drinkable temperature. The Boss Coffee range by Suntory is the most popular ready-to-drink coffee that will come across a lot on your travels. The alcohol can be purchased at convenience stores and the range is really broad. I'm used to only being able to choose from a very limited range of Asahi, Sapporo or Kirin in Australia and that's it. But here in Japan, there are so many variations and some that are quite deadly like the Strong range of drinks that basically taste like a soft drink, but pack a high alcohol content. One I had was rated at a 9% and they are very easy to drink.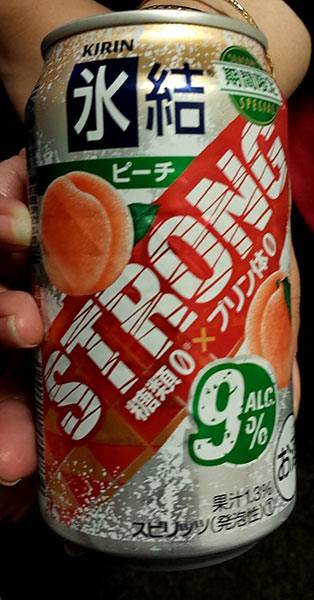 We visited many of the beautiful gardens and shrines of Japan and they are a must-see. Even if you may not be a mad fan of gardens, it's easy to appreciate the detail and work that go into creating and preserving these locations. Many of these gardens are either free to visit or very low-cost so it's good to have a couple on your itinerary to check out.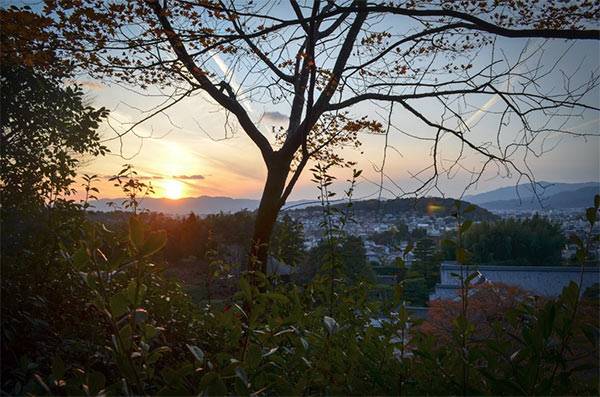 The Amazing Food and Drinks in Japan
No surprises that the food was exceptional everywhere we visited. I know a lot of people that I talk to are interested in visiting Japan but they are a bit scared of what they will be able to eat if they aren't big on sushi or seafood, but I tell them it is very easy to find food that you will like even if you are a picky eater. We came across a lot of western-themed places so if you miss your pizza and burgers, you're covered. We had a lot of tempura chicken, okonomiyaki, udon, sushi, I even bought a frozen spaghetti bolognese from a 7 Eleven convenience store for a laugh as a late-night snack in the hotel room. One dish we did miss out on was the famous wagyu steak which will be a must-have the next time I visit. They are insanely expensive and are rated at different grade levels.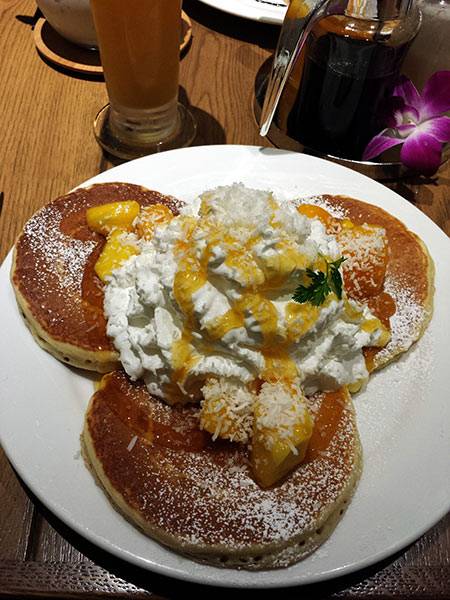 During our stay in Japan, we went to Universal Studios Japan, which is located in Osaka. It was a fun day and reminded me of the theme parks I visited in Anehiem, California, 10 or so years prior. They have a huge area for Harry Potter fans which had some insane wait-times on the rides as it looked like a few of the nearby schools had some sort of excursion day. There was also other rides from such movies as Jurassic Park, Terminator 2 and the Back To The Future series. Another theme park that we visited was Tokyo Disneyland. There is a dedicated train that will take you to the theme park which is really handy and it is clearly marked by the Disney graphics on the exterior so it's impossible to miss. Surprisingly the wait-times for the rides weren't too bad so I guess we picked a lucky day to visit. There is an area called Tomorrowland which is based off the popular Pixar movie, Toy Story. Fantasyland which is home to Peter Pan, Pooh's Hunny Hunt and the massive Cinderella's Castle. The food here is what you'd expect at a theme park, nothing to rave about but gives you enough energy to survive the day trekking around the massive park.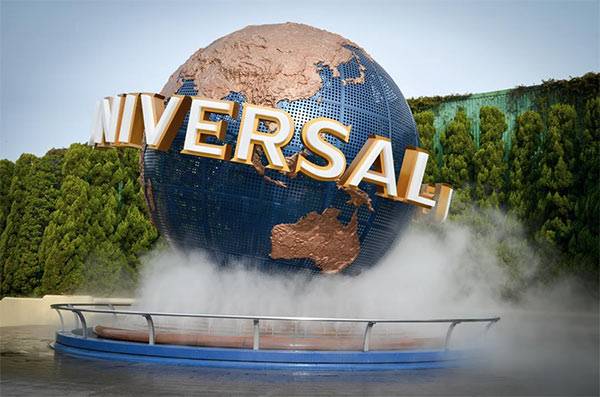 The Electric District, Akihabara
One popular district to visit for tourists is Akihabara. This has the largest Yodobashi store which I think I spent a good 3-4 hours in. My girlfriend became a bit frustrated so I gave her some yen to get a massage upstairs in one of the top floors. These buildings have just about everything. Due to the limited available space that I had left in my luggage, I couldn't go too crazy and buy everything I wanted. So next time I will have to pack ultra-light. Akihabara is known as the electronics district due to a number of stores selling electronic goods while also having Maid Cafes and anime/manga stores. We didn't visit any of the Maid Cafes but we did visit a Cat Café which was quite the experience. You pay a small amount of money to hang out in a room with a good 10-20 cats. You can buy food to give them or just give them attention which they also love. There are now many variations of animal cafes that are popping up across Japan. Super Potato Retro Kan was another store that I visited which is known for having a large range of video game consoles and games of the past such as the original Sony PlayStation and Nintendo Famicom.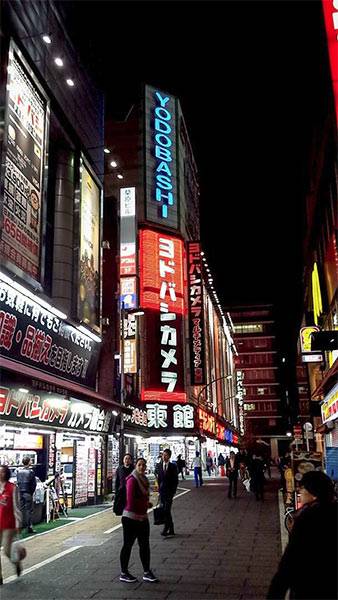 Sadly I didn't get a chance to see any of the car museums as a majority of them were a long trip away from the hotels we were staying at. The only one that was relatively close by was the Mega Web museum. There's only so much you can squeeze into 11 days and unfortunately, on holidays, I find the days go by so quickly. Not to worry though, all the things that we didn't get time to see or experience is a good excuse to go back to Japan again!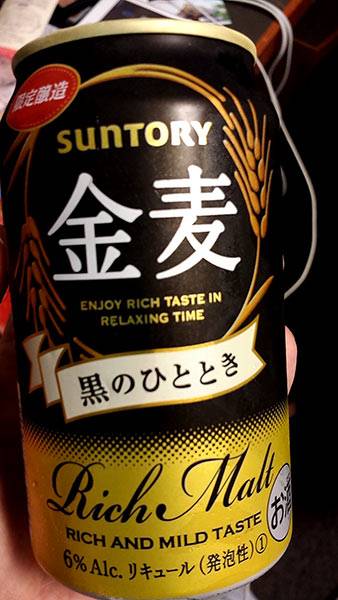 Let us know in the comments if you have been to Japan or live in Japan.