One way to improve the look of the Subaru BRZ is to install a front lip which can be cheap and easy to do. It also gives the front of the car a more lowered appearance and can help with aerodynamics depending on the model.
Johan has put together a really useful DIY guide for installing a STI Front Lip onto the 2017 Subaru BRZ.
The install instructions for a 2015 Subaru STi lip is similar to that of the 2017 model but not exactly the same.
Guide: http://subaruonlineparts.com/docs/E2410CA000.pdf
Full Guide with step-by-step instructions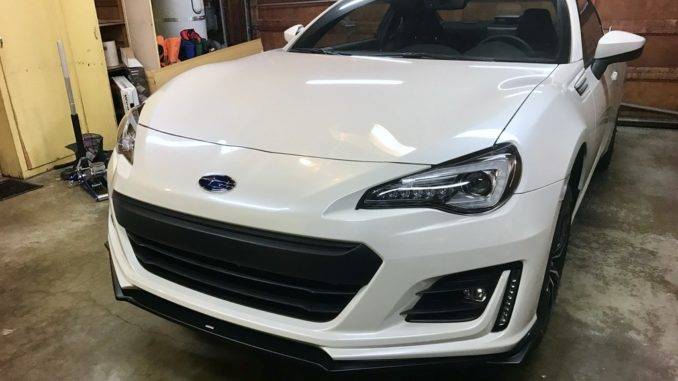 Front lip for the Subaru BRZ
Here is a selection of front lip spoilers that are available for the Subaru BRZ. Prices will vary depending on what materials are used. Carbon Fiber will be the more expensive option where as FRP will be considerably cheaper.