The guys at Motor have done a review of the Toyota 86 up against the ecoboost variation of the Ford Mustang.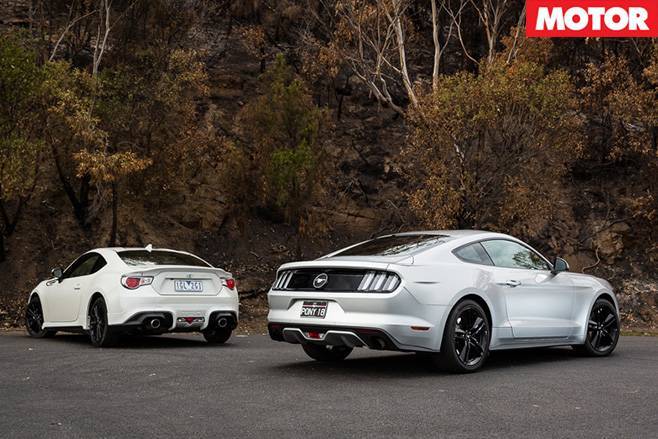 At this point you're probably expecting the fat American to cop a pasting, its soft suspension and near-400kg weight disadvantage making it about as talented in the corners as a three-wheeled shopping trolley. Nothing could be further from the truth. It'll surprise no-one to hear that the Mustang's size and weight make it less agile than the lithe 86, but there is a seriously talented chassis underneath that Hollywood styling.

It doesn't provide the same level of feedback as the Toyota, but counters with incredibly benign handling, making the Mustang an extremely friendly car when driven hard. It's not playful as such, but it is engaging and much better than you'd expect it to be. Its soft setup makes the limit a slope rather than an edge and in the dry you can use the throttle like a switch, nailing it once the front has bitten, safe in the knowledge there is more traction than torque.